Now that you have gotten braces, how do you look after them? It is important that you know how to properly look after your braces.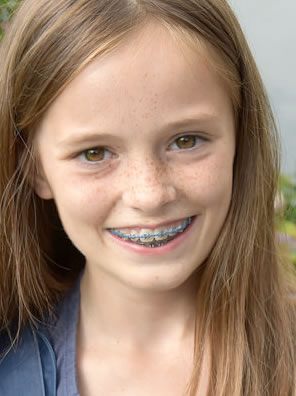 Eating with Braces
Even though you will have to give up some treats like popcorn and sticky toffee for a short while, life with braces will be well worth it! Make sure to take special care when it comes to the foods you eat when you have braces.
While we can offer general guidelines, just use common sense.
Foods to avoid with braces
Chewy foods such as licorice and gummy worms
Crunchy foods such as ice, popcorn, and potato chips
Sticky foods such as chewing gum and toffees
Hard foods such as jawbreakers and nuts
Foods that require biting such as apples and corn on the cob
Foods you CAN eat with braces
Dairy, including cheese and pudding
Breads, including muffins and tortillas
Grains, including rice and pasta noodles
Meats/poultry, including chicken and lunch meats
Vegetables, such as creamed corn and mashed potatoes
Fruits such as bananas
Treats such as ice cream and milkshakes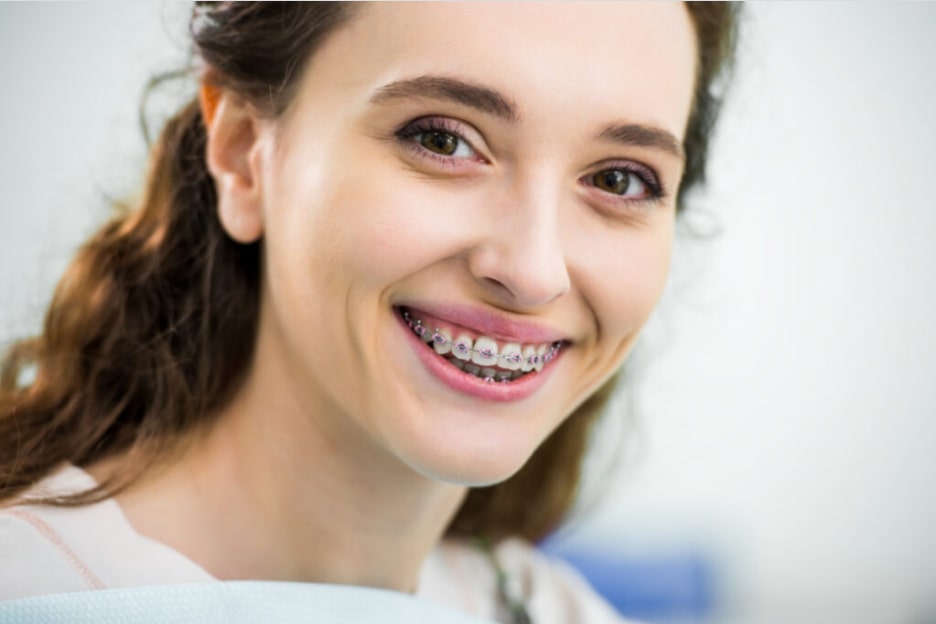 Soreness From by Braces and Dental Appliances
It is normal to experience some soreness and tenderness when you first get braces, and your mouth will not stay sore for long.
To relieve some of your pain, dissolve one teaspoon of salt in about eight ounces of warm water. Gargle this saltwater solution for a few minutes.
If you have more severe pain and rinsing does not help, you can take an over-the-counter painkiller. It is not unusual for your cheeks, tongue, and lips to feel slightly irritated for one or two weeks as they get used to the feel of braces. Our team is happy to provide you with some wax that you can put over your braces to lessen this discomfort.
Loose Teeth
If you notice that your teeth feel slightly loose, don't panic, this is to be expected. Braces must loosen your teeth so that they can push them into the optimal position. Once your teeth have shifted to the correct position, they will no longer feel loose.
Loose Bands or Wires
It is possible for the bands and wires on your braces to loosen. If you notice this, contact our clinic as soon as you can so that we can examine and rectify the situation. If any part of your dental appliance falls off, try to save it and bring it to our clinic with you.
You can temporarily mend the loose wire using the back of a spoon to push the wire back into place. If the wire is causing pain to your cheeks or lips, place a wet cotton ball over it.
Looking After Your Appliances
If your braces get damaged, it can increase the amount of time you will have to wear them, so try your best to look after them properly. Your teeth can only realign correctly if you wear all the necessary gear consistently.
Braces and Sports
If you are an athlete, don't worry about having to give up your sport for orthodontic treatment. You can still engage in the sports you love while undergoing orthodontic treatment. If you play sports, we recommend that you wear a protective mouthguard to prevent damage to your mouth and a dental appliance.
In the case of a sports injury, check your mouth and dental appliance right away for injury. If you notice any damage, contact our clinic as soon as possible. You may be able to temporarily relieve pain using wax and rinsing your mouth with saltwater.